Philadelphia Club Frontiers International
Our Mission
The mission of the Philadelphia Club Frontiers International is to improve the quality of life within our communities by promoting Advancement Through Service as the basis for enhancing the educational and social opportunities for African American youth in our community.
Philadelphia Club Frontiers International seeks to play a leadership role in the communities we serve by utilizing the diverse backgrounds and talents of our members to create impactful opportunities to empower our children to maximize their individual talents and fuel their quest for excellence in every endeavor.
Philadelphia Club Frontiers International is committed to promoting Advancement Through Service by adhering to the following precepts: Faith, Family, Personal Integrity, and Transparency.
ABOUT PHILADELPHIA CLUB FRONTIERS
THE PHILADELPHIA CLUB FRONTIERS INTERNATIONAL was established in 1942 and is the second oldest club in the organization. It is a 501©3 providing volunteer service to children and youth throughout the Delaware Valley.
The club has had programs supporting healthy lifestyles and the fight against hypertension, vitiligo, sickle cell, and homelessness. It has sponsored health fairs, career fairs and business seminars and has participated in the "adopt a school program".
The club's major current activities include the annual granting of scholarships to student entering higher education, a Spring Health and Education Event which includes free dental screening, and book give away, and a Christmas Shopping Spree and luncheon. The club also supports other volunteer community organizations.
Our goal is to expose and develop the youths in our community educationally, economically, and socially hoping they will be able to improve their quality of life and increase the opportunity for them to participate and succeed in a complex and rapidly changing world.
These programs are dependent upon the financial contribution of the members and local donors. Donations are received through direct donations to the club or through United Way Donor Number 50410.
NATIONAL ORGANIZATION FOUNDER & HISTORY
Frontiers of America was founded in Columbus, Ohio, November 10, 1936 by Nimrod B. Allen and a few other men who had concerns about the condition of African Americans and the exclusion of African American Men from membership in service organizations like the Lions or Kiwanis. They were all in agreement about the creation of an organizations devoted to the service of those less fortunate in the community. The organization was incorporated in Ohio on December 24, 1938 and its motto became " Advancement Through Service.

Frontiers of America became Frontiers International in 1962 when a charter was granted to a club in British Guyana. Currently there are ten districts extending from the Pacific to the Atlantic, within the United States and clubs in the Bahamas and West Indies.

FRONTIERS INTERNATIONAL Inc. is a non-profit , non-sectarian, service organization. Members are called "Yokefellows" and now include men and women from all segments of the community: medical professionals, legal professionals, government service professionals, educators, business owners, and religious leaders. Nationally the club provides countless hours of service and dollars to those less fortunate.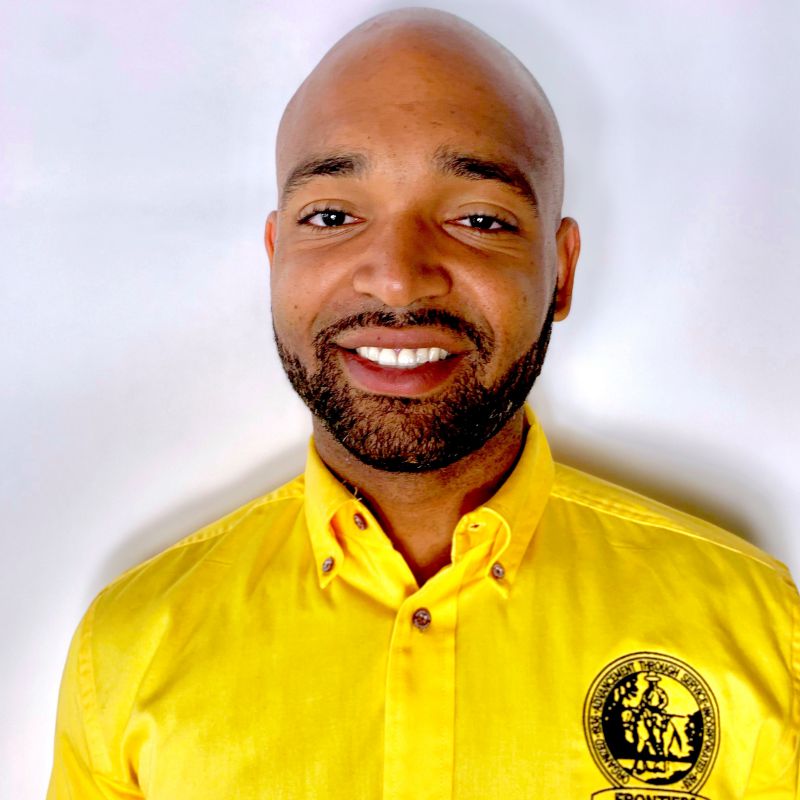 Born and raised in Philadelphia, Brandon Washington, both an entrepreneur and educator, has an unwavering devotion to social justice. Mr. Washington's formal education consists of Greenfield Elementary School and Friends Select; ultimately, going on to graduate from Bishop McDevitt High School. When not in school, Brandon primarily spent his time working at his father's restaurant, Ron's Ribs, a community staple where he learned both the importance of hard work and community engagement. Both tenets integral to the man Brandon has become. In addition to his work at the restaurant, he began working at IBS Communications as a graphic designer when still only in high school.
Brandon went on to graduate from LaSalle University with a B.S. in Integrated Science Business and Technology. This advancement led IBS Communications to promote Brandon to field technician which allowed him to vastly broaden his technological knowledge and expertise. By leveraging his technical and graphic design skills he excelled at executing network system installations, audio video systems, providing help desk support as well as designing CAD drawings. This culminated into his brand work for the company which included website, logo, promotional material and digital signage.
Wanting to get back to his roots pursuing social justice and giving back to the society that had shaped him, he chose to pursue the path of an educator. Subsequently,Brandon applied to the highly competitive Woodrow Wilson Teaching Fellowship and was amongst the few selected despite a vast applicant pool. Upon his completion of this one year intensive program he committed to a 3 year teaching stint in New Jersey in exchange for receiving a Masters of Teaching degree in STEM Teaching from The College of New Jersey.
Today Brandon is currently serving as a Technology Education Teacher instructing Graphic Arts and Materials Processing at Hamilton West High School, Adj. Professor at LaSalle University, while also working for the Uncommon Individual Foundation as a Tech Ed Instructor in the summer. Brandon also serves on the academic advisory board for the Pete and Jameer Nelson foundation as well as his local registered community organization, South of South Neighborhood organization.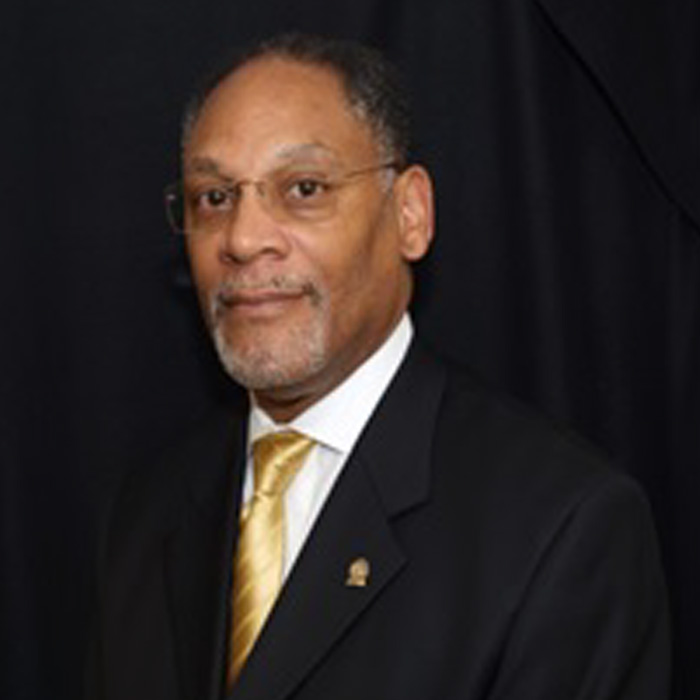 Mr. Riddick is currently President and CEO, Alpha Enterprise Group, formally known as Alpha Office Supplies, Inc., a minority owned business enterprise established in 1985. The company offers a variety of products and services such as, Office Supplies, Furniture, Flooring, Electric Supply, Energy Saving Lighting Systems and Document Management Solutions.
In May 2017, Mr. Riddick, and the management team of Alpha Enterprise Group (AEG), created a new and separate business entity, Alpha Professional Solutions, Inc., ("APS"). APS's primary business objective is to enter the Lighting and Electric Supply distributor industry as a small business startup. Using the same business ownership structure as AEG, the new company piggybacked on many of the same core competencies under AEG, creating a one of its kind professional Lighting and Electric Supply distributorship company.
He has a distinguished record of achievements and innovation in business, consulting and high-profile enterprises. Expertise in all core business areas: P&L management, sales, marketing, finance, information technology, administration and human resources. He has delivered millions of dollars through initiatives in reengineering and cost reductions while improving organizational performance, productivity and efficiency. Mr. Riddick has been recognized for dynamic/entrepreneurial leadership, business acumen and strengths in change management, relationship building, negotiations and employee development.
With over 45 years of business experience, he has held "key" management positions for fortune 500 corporations such as, American Olean Tile, Scott Paper Company, INA/CIGNA Insurance Company, Penn Mutual Life Insurance Company, Campbell Soup Company and R. H. Donnelley. From 1980 through 1985, Mr. Riddick was adjunct professor (part time) at Community College of Philadelphia in the Computer Science department while working for Penn Mutual Life Insurance Co.
In 1990, Mr. Riddick filled the position of Director of Data Center Systems and Customer Services, for R. H. Donnelley, a "Yellow Page" phone book publishing company. He managed and directed a $75 million computer operations and systems development profit center.
In 1996, Mr. Riddick joined PRWT Services, Inc., a backoffice services company and was appointed to the position of President and CEO, PRWT-Hylan, a subsidiary business operation, which provided full-service aerial and underground cabling services nationwide. Under his leadership, he positioned the company to be awarded a $48 million Broadband communications upgrade project for Time Warner Cable of New York City. He led the company to win several high profile wiring and cabling projects such as, Citizens Ball Park in Philadelphia (Fire Alarm Systems), AOL-Time Warner Twin Tower Buildings (Security Systems), American Airlines Airport Terminal (Building Management Systems) both in New York City and ATT Broadband Cable Networks Upgrade project, which was valued at $150 million over three years in San Francisco, Ca.
Mr. Riddick graduated from Spring Garden College in Chestnut Hill, Pennsylvania, currently known as Arcadia University. He has a Bachelor of Science degree in Computer Science / Business Administration. Mr. Riddick received an Executive Management certificate from Tuck School of Business at Dartmouth in 2011. He participated in the Greater Philadelphia Chamber of Commerce CEO Access Network program and was awarded the 2015 Philadelphia Business Journal Minority Business Leader of the year. In 2017, he was awarded a citation by Mayor of Philadelphia for outstanding community and business acumen. He was appointed by the Mayor of Philadelphia and President of City Council to co-chair and lead the Special Regulatory Reform and Review committee affecting the manufacturing industry business in Philadelphia. He serves on several distinguished boards and enjoys participating in community development activities. His most notable board positions: Central Florida Boy Scouts of America, Hartwood Reserve Association, Philadelphia Club Frontiers International and past president, African American Chamber of Commerce of PA, DE and NJ, and PHL Diversity Convention &Visitors Bureau (PHLCVB).
Mr. Riddick is married to Carmelita Riddick with three adult children. In 1969-1973, he served in the Armed Forces with the United States Coast Guard.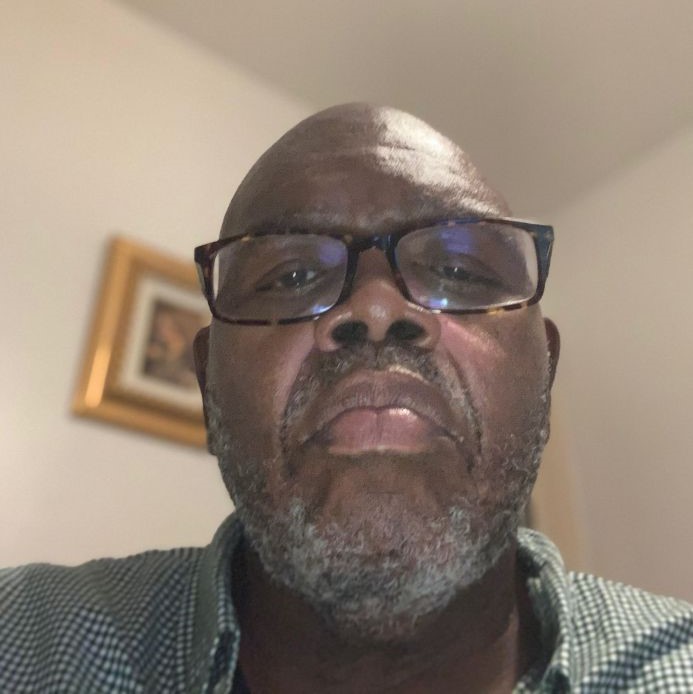 Reginald Vance Cooper was born in Philadelphia Pa. His formal education was obtained in the Philadelphia School District. He graduate from college with a Bachelor in Business. Reginald has served on several boards in Philadelphia and is active in his Fraternity. He currently works as a Vice President in Business Banking at an international bank. Reginald is married and has 2 adult sons.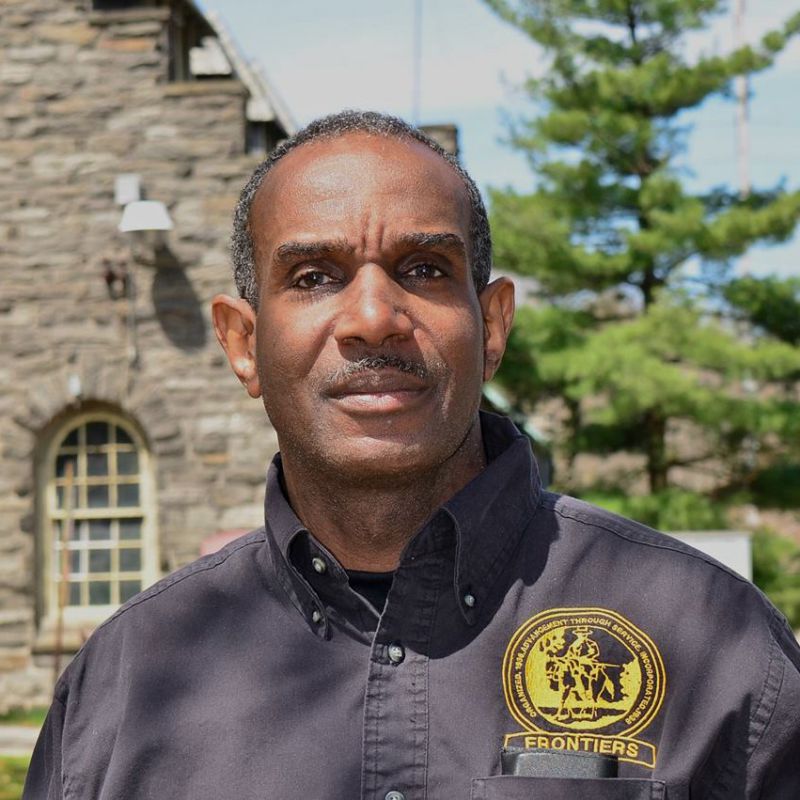 Dr. Gregory Stephens is currently practicing general dentistry in West Philadelphia in a private practice setting. He has been in practice for 36 years in the Philadelphia area.
Dr. Gregory Stephens majored in chemistry at the University of Pennsylvania in 1978 through 1980. He sub-matriculated into the University of Pennsylvania School of Dental Medicine in 1980 and earned a Doctorate degree in Dental Medicine in 1984. Dr. Stephens enjoys all aspects of dentistry and enjoys practicing dentistry in a relaxing environment. Outside of dentistry, Dr. Stephens enjoys volunteering in the Philadelphia community. He has served on the volunteer board of managers at the West Philadelphia YMCA for 20 years and held various board positions including Board Chair from 2007 through 2010. He has also held various positions with the Philadelphia Club of Frontiers International from 2001 through the present, and he is currently an executive board member holding the position of Financial Secretary. In addition, he has been involved with Blazers Cycling Club from 2008 through the present, as well as a volunteer Spinning Instructor. For the West Philadelphia YMCA, he not only has been a volunteer for several years, he was awarded in 2019 the prestige "Volunteer of the Year" award from the YMCA.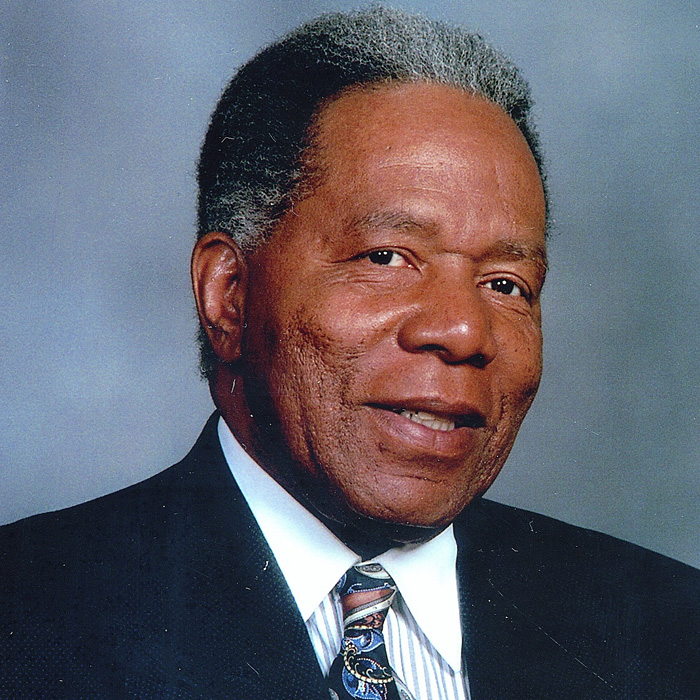 James Reed, better known as "Jim", is a native of Savannah, Ga, and was educated there as well as the Philadelphia School District. He is a graduate of The Pennsylvania Institute of Technology and Spring Garden College. He also attended Temple University. Jim was also a mathematics instructor in the Philadelphia public school system at Dobbins and Edison High School. Many years ago, he taught mathematics at Philadelphia Opportunities Industrialization Center (OIC) and Temple University.
Jim was an External Affairs Director for Verizon Pennsylvania, Inc. In that positive position he was responsible for representing for Verizon Pennsylvania, Inc., in Philadelphia and has more than forty-five years' experience in all facets of telecommunications. Jim began his career with AT&T and following a series of assignments, was transferred to Bell of Pennsylvania. Jim moved to the External Affairs Department as Community Relations Director and assumed his current position in 1993 and the rest is history.
E. Steven Collins did an incredible job as master of Ceremonies for the recognition dinner for Jim. "He accomplished what he set out to do seamlessly, "Pay Jim Justice" and move on to his love of the Philadelphia Phillies and the upcoming game. The Rev. Sandy Reed, a former colleague of Jim's at Bell Atlantic, said grace before a delicious buffet dinner at his honoring celebration.
Jim has been universally recognized by state Senator Shirley Kitchen, state Senator Venessa Williams, Shirley Gregory, representing U.S. Representative Bob Brady, and the unelected, elected official, Donald "Ducky" Birts. Honors bestowed upon Jim include, but not limited to: The Commonwealth of Pennsylvania House of Representative Citation by state Representative Rep Louise Williams Bishop, The Commonwealth of Pennsylvania House of Representative Citation by state Rep. James R. Roebuck, Jr., the Commonwealth of Pennsylvania Citation by state Representative Kenyatta Johnson, The Commonwealth of Pennsylvania House of Representative Office of the Speaker Citation --- House Resolution No. 167) by Samuel H. Smith, speaker. In addition, Jim received a Citation from the Office of Philadelphia Mayor Michael A. Nutter, a City Council City of Philadelphia Citation presented by Councilwomen and Majority Leader Marian B. Tasco and he received special remarks by Councilwomen-at-Large Blondell Reynolds-Brown. Several members of the Verizon organization such as Allen Lewis and Gale Givens, president who spoke of his selfless service.
Jim has been recognized by so many it is hard to keep up with the names and the awards. The entire Philadelphia region of elected officials have payed tribute to Jim such as, The Congressional Record, the House of Representatives "Congratulations to Jim Reed of Philadelphia for a Life of Accomplishment" by U.S. Rep. Chaka Fattah. This document is filed in every library in the United States. In addition, Fattah provided Jim a pair of House of Representatives Cufflinks. Jim has also been recognized by The Philadelphia Fire Department for his "Commitment of Dedication and Service," signed by Fire Commissioner Ayers. He has received a Citation by state Senator Vincent J. Hughes (Appropriations Chair). Senator Hughes in his speech brought attention that Jim had been a contemporary of his father and was instrumental in starting the Annual Golf Classic, which raised over $1million for scholarships. Jim is recalled by many as the "The go-to- man" who has given more than checks, but wisdom and guidance and described as one who never says no.
Jim's son, Kevin Parrish, eloquently has praised his father for molding him and helping others. Representatives from the community recognizing and honoring Jim are as follows: John Chin of the Philadelphia Chinatown Development Corporation, and Sharmain Matlock-Turner of the Urban Affairs Coalition. Lastly and most notably, Jim's dedication to the Philadelphia Club Frontiers International organization which gives out thousands of dollars towards scholarships and the 644th Engineering Battalion, General Cornelius O. Baker Scholarship which Jim chaired.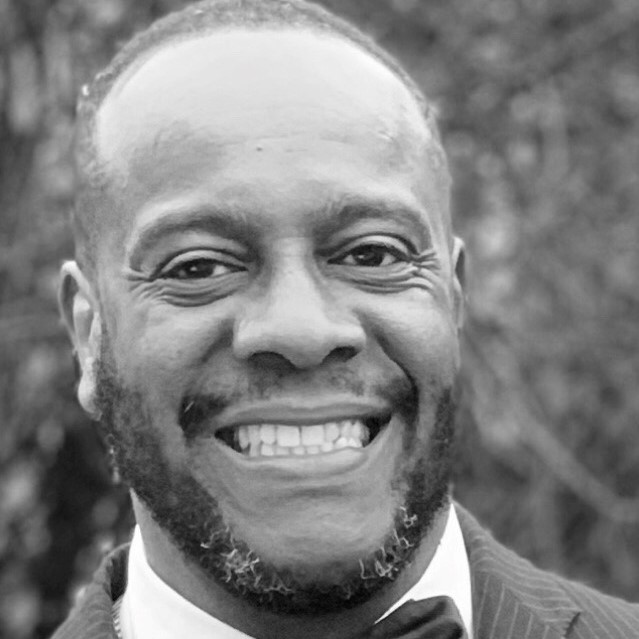 Brother Houston was initiated into the Alpha Phi Alpha Fraternity, Incorporated through the Pi Rho Chapter, seated at Temple University, in the Spring Semester of 1987. He is a life member of the fraternity. Maurice has served the fraternity in various capacities, including but not limited to: General Counsel – East Region, Chief Dean – Eastern Pennsylvania, and former President of Alpha House Inc. and was a financial contributor to the MLK Memorial in Washington, DC.
He earned his B.S. Degree in Finance from LaSalle University, J.D., from Nova Southeastern University, Shepard Broad Law. In 2010, he received his LL.M. in Taxation and an Estate Planning Certificate from Temple University - James Beasley School of Law.
Before venturing back into private practice, Mr. Houston served as Trust Counsel for Reliance Trust Company of Delaware. In that capacity, I was responsible for providing legal advice that primarily focused on: (a) evaluating trust agreements to determine if the company satisfied the requirements to serve as a successor trustee, (b) generating receipt, release and refunding agreements, (c) drafting non-judicial settlement agreements, (d) creating preferred trust provisions for inclusion in trust agreements where the company was appointed as the initial trustee and (e) providing practical legal advice to other trust officers and senior level managers that was consistent with Delaware Trust Law. Several of these documents are still used throughout the company.
Maurice has worked with local nonprofit organizations, and community-based developers, helping them to structure their deals, coordinate their development teams, and get their important projects completed. Over the past eleven years, Maurice has worked effectively with developers, architects, contractors, accountants, and financial institutions to create high-quality, affordable housing units, neighborhood commercial corridors while revitalizing historically disinvested communities. After the enactment of Sarbanes-Oxley, Mr. Houston created a six-hour course, including a corresponding manual, designed to assist community-based exempt organizations with board governance matters.
Shortly after his graduation from Nova Southeastern University – Sheppard Board Law Center, Mr. Houston obtained a position as Legislative Counsel with Congresswoman Shelia Jackson Lee. In this capacity, he prepared Analyzed the Constitution's impeachment clauses during House Judiciary Committee hearings to determine a legal basis for removal of the President as outlined in the Starr Report. Drafted talking points for committee hearings and coordinated media schedule during impeachment trial. Developed initial censure language that was incorporated into the final version of the Democratic Censure Resolution that was offered as an alternative to the Articles of Impeachment. Arranged a symposium on Impeachment that featured leading scholars in the areas of Constitutional law, American history and Criminal law.
Mr. Houston has an expertise in real estate acquisition and development; negotiating and drafting complex commercial contracts; exempt organizations governance and estate planning and administration.